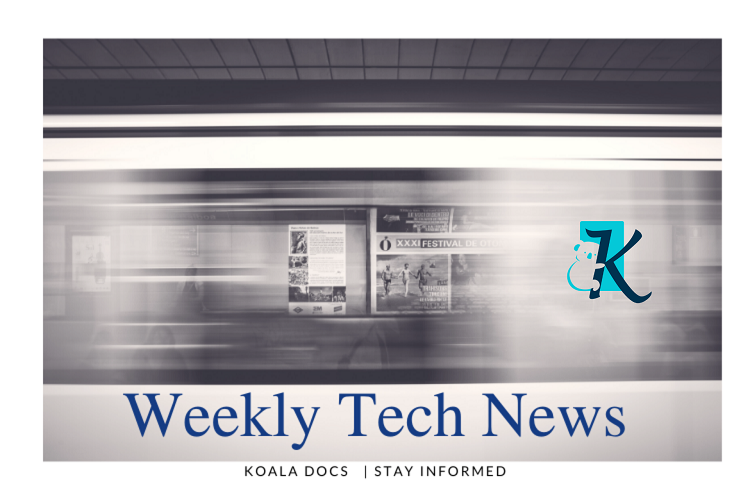 Tech News – March 16, 2020
Coronavirus is the main topic in last week's tech news also. How can tech companies help people and businesses to overcome this very difficult period of time and how the tech world reacts to this pandemic, find out in the following news.
The Guardian notes that COVID-19 divides tech workers and companies into "worthy and unworthy" – "The coronavirus pandemic has shone an unforgiving light on the social architecture that has both contributed to the tech industry's incredible wealth – and allowed large numbers of people to be left vulnerable. That workers like those in Google's Pittsburgh office are falling through the cracks is no accident – their vulnerability is part of the incredibly lucrative design. A spokeswoman for Google said that some employees and contractors were still asked to come into the office "to serve our users and keep our products running" by performing work that "can only be done by people physically present at offices". She also noted that Google was taking "necessary and recommended precautions, including increased sanitization and social distancing".

Israel will use cyber tech to track coronavirus patients and stop its spreading. Prime Minister Benjamin Netanyahu announced Saturday that Israel seeks to use technological means usually used for counter-terror to combat the spread of the novel coronavirus, as the country saw diagnosed cases spike by 50 in one day. According to Haaretz news agency, Netanyahu is primarily referring to the use of cellular geo-localization to verify the past whereabouts of patients that have tested positive for COVID-19 or to check if they had violated a quarantine order. Some other forms of digital surveillance may also be used.
"Tech Leaders Are Key To Companies' Emergency Plans. The CIO role has definitely become more central [to contingency strategies] because technology mediates almost every single interaction in business these days," says Vijay Gurbaxani, the director of the Center for Digital Transformation at the University of California, Irvine. The top priority for CIOs is to ensure companies can manage the huge and sudden spike in demand for remote-working capacity caused by the closure of offices and other facilities" – Forbes notes – read here the entire article.
Many businesses are choosing to send their teams to work from home, tech news say. What remote working means for a person who has been doing that for a long time, find out from an article from Insider. Discover what tech tools you can use during these difficult times to work from home. Koala Docs can help you during this difficult period of time by transforming your documents into automated ones.
In an effort to help businesses and people around to work remotely and pass-through this crisis, big tech companies are offering free solutions.
Because of the #Coronavirus outbreak, most of the biggest tech events have been canceled, tech news announce. Mobile World Congress in Barcelona, Google's developer conference in Mountain View, California and Facebook F8 conference in San Jose, California are just a few examples.

White House wants to fight the COVID-19 outbreak with technology help and invited companies such as Amazon, Apple, Cisco, Facebook, Alphabet's Google, IBM, Microsoft, and Twitter, to discuss solutions. Discover more details on VentureBeat.

UK wants to use tech to protect the environment. The UK's Department for Transport announced a new consultation into exploring new transportation modes that include e-scooters and e-cargo bikes, as well as bringing the on-demand model (popularised by services like Uber) to buses and other public transport alternatives, and using drones for medical deliveries. Alongside this, it announced funding of £90 million ($112 million) for three new Future Transport Zones to trial these new services.