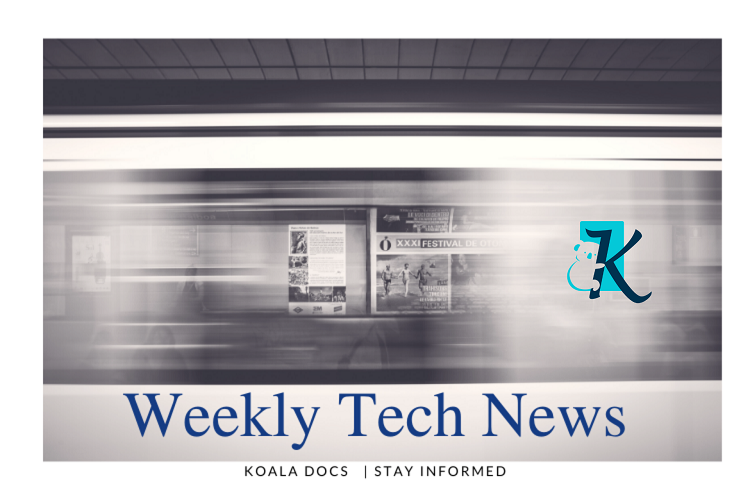 Weekly tech news – April 13, 2020
How important is technology for individuals and companies, especially in the current situation? The latest tech news is telling us that the current trends in tech are not only about saving retail, but also about helping people during the crisis. In Vietnam, for instance, technology has become a remedy for poverty. In addition, an old question rises up again: is tech making you lonely at work? Find out more in this week's tech news summary.
Saving retail is tech's latest trend – Facebook, eBay, Amazon and more launch programs, grants and other initiatives to help retailers pivot in the face of the coronavirus. After years of dire headlines about the demise of stores, the coronavirus swooped in to show the world what a retail apocalypse really looks like. But the tech sector's not having it. Platform-makers and technology providers are stepping up to help brands and their purveyors, launching new initiatives to give stores what they hope is a lifeline in these uncertain times. Read more on this subject.
As COVID-19 continues to spread throughout the United States, Americans are adjusting to what it means to put their lives on hold. While the workforce has pivoted to remote arrangements and many young people are having virtual happy hours, many older Americans lack the necessary skills to stay connected through technology. But now, some organizations that serve senior populations are making strides to change that, with the help of technology. Discover a few interesting initiatives as described by AlJazeera English.
How is technology fighting against the coronavirus spread? Also, with smartwatches and apps that respect privacy. Germany's public health authority launched a smartwatch app on Tuesday in partnership with health tech startup Thryve to help monitor the spread of COVID-19 and analyze whether measures to contain the novel coronavirus pandemic are working. Read more on this subject on Reuters.com.
Worldwide engineers are trying to make a privacy-first coronavirus tracking app. The hope is that smartphone tracking — combined with widespread testing — can help create a framework for cities to let people resume their lives. "What's the minimum duration of contact that we should consider important?" – is one of many crucial questions from engineers who believe smartphone technology could be the key to creating a way to anonymously track the spread of the coronavirus — and by doing so help save lives and get people back to their jobs and social lives. See more about what is behind these efforts on NBC News.
The work-from-home status for employees all over the world has been extended, even for tech companies' teams. Microsoft extended its work-from-home guidance to employees in the US and asked that they work remotely "until further notice." The company had previously asked employees in the Seattle and San Francisco Bay areas to work remotely through April 7. Read more on Business Insider.
Is tech making you lonely at work? Workplace technology has made it easier than ever to communicate, but are we missing out on truly human connections? Offices up and down the UK are empty, desolate places for the foreseeable future, as the impact of the coronavirus pandemic continues to grip the nation. But even if a government-mandated work-from-home policy wasn't in place, would they be quieter than they used to be? With the rise of the modern digital workspace, the answer is more likely to be "yes", as the face-to-face interaction of workers is replaced with the muted sounds of instant messaging and project management apps. A study commissioned by Totaljobs and Mind concluded that 60 percent of employees had experienced isolation at work. That may be hard to fathom given the ultra-connected culture that thrives in most workplaces. But just because technology makes it easier to communicate with colleagues doesn't mean we feel more connected to them. Find out more in this article.
Technology has become a remedy for poverty in Vietnam. More than 45 million people were lifted out of poverty between 2002 and 2018 as the country developed industries that span textiles, agriculture, furniture, plastics, paper, tourism, and telecommunications. Vietnam is now undergoing another transformation — thanks to technology. New infrastructure has given Vietnamese citizens easy access to the internet — and propelled their country across the digital divide. A 2018 report by Google and Singaporean investment company Temasek described Vietnam's digital economy — which is growing at more than 40% a year — as "a dragon being unleashed". Read more on CNN.com.