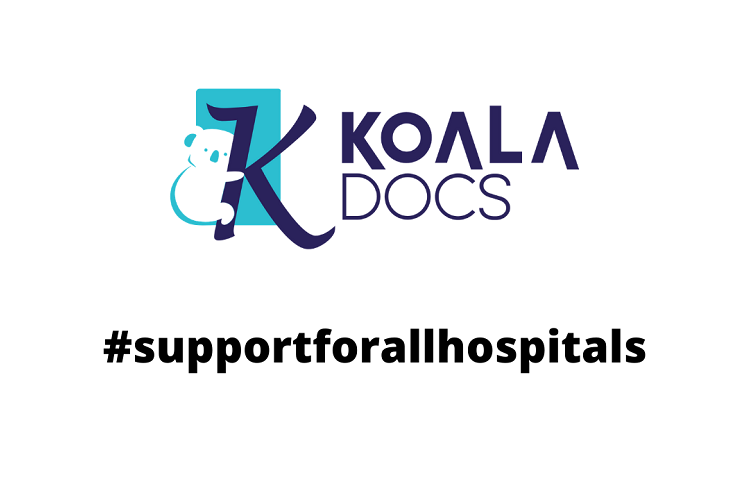 Koala Docs offers help for hospitals in need of document automation
Hospitals are in the first line of defense against the COVID-19 virus and they need all the support we can get them. So our Koala is more active than ever and wants to support hospitals fighting this virus from all over the world. From Argentina to Canada, from Mexico to Algeria, from Romania to Australia, from India to Italy. 
All these hospitals in need will receive a free Koala Docs account for one year. Our document automation tool will make their paperwork more efficient, be it for procurement of medical supplies, be it for filling in patients forms or for concluding contracts with medical personnel. We have already offered support for a few dozens of hospitals 
Are you a hospital representative? All you have to do is to send us your requests for one-year free accounts to george@koaladocs.com.
#KoalaDocs #supportforhospitals
************
Do you want to test Koala Docs and see how you can transform your work with #document automation, without leaving Word?


How can you use Koala Docs:
You can start implementing

knowledge management

in your company by using

company templates

, create

document templates

for all the departments. Transform all the important information in knowledge, in a company-wide format, and make it available with just a click. 

You can transform all your contracts with

dynamic templates

and snippets, without leaving Word. Create & use templates and joggle with entire clauses with just a few clicks. You can also define question–based templates so that everything is automatic. Grow your efficiency – store your

legal documents

directly in Word and make your latest version available for the entire team!

You can have all your

HR document templates

directly in Word – use Koala Docs to save your latest standardized

document templates

and

employee documents

directly in Word.
Discover the main reasons why you should use Koala Docs for document automation: