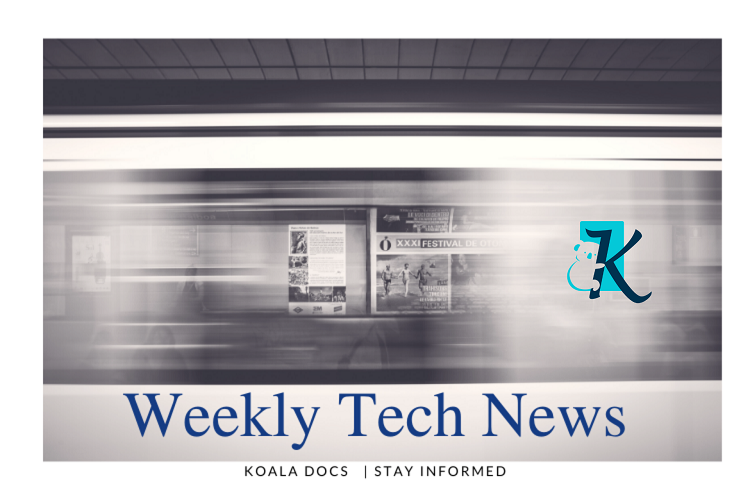 Weekly tech news – April 27, 2020
Weekly tech news notes that the current situation has given us a new approach on technology and tech tools have become an active part in our everyday lives – from robots being used to increase social distancing or as tools to bring joy to elderly people in care homes, to virtual reality being used to train doctors and nurses. And thus, the question arises: are robots going to replace humans much sooner than expected? Discover more, in this weeks' news summary.
As hospitals worldwide face severe shortages of health professionals, people are being called off the sidelines to help COVID-19 patients — even those with little to no experience in treating infectious diseases. To train thousands of doctors and nurses with expertise in other areas and retired practitioners reentering the medical field, some hospitals are implementing an unlikely method: virtual reality simulations. At Cedars-Sinai hospital in Los Angeles, more than 300 doctors have learned skills, such as how to assess a patient's symptoms or perform CPR while wearing protective gear, through VR. Read more about this here.
In the last two months, video calling has been the key to staying connected with friends, family, and coworkers as coronavirus forces people to stay apart. Now, the technology is being used to connect health care providers and patients in hospitals. Northwell Health, a New York health care system, is expanding a program to outfit coronavirus patients' rooms with Amazon Echo Shows, two-way video calling devices that allow providers to check in with patients on video, rather than in person. The tool helps reduce providers' exposure to the virus. Read more here.
Facebook has launched a dedicated gaming app earlier than planned, in its latest attempt to grow its presence in the online gaming world, as a direct response to the Covid-19 lockdown. The app lets users follow high-profile gamers, watch live gaming streams, and leave comments without interacting with the rest of Facebook. While Facebook remains the largest social network on the planet, it has struggled to compete against dominant players Twitch and YouTube when it comes to game streaming and esports. Read more about the new gaming app.
Companies all over the world are now expanding the way they use robots to increase social distancing and reduce the number of staff that must physically come to work. Robots are also being used to perform roles workers cannot do at home. But will Covid-19 speed up the use of robots to replace human workers? Here are some answers.
Robots can be very helpful nowadays and not only in hospitals  – many elderly people living in care homes are often at increased risk from the coronavirus and the "shielding" measures designed to help keep them safe mean being separated from their loved ones. But some care homes are using technology to help residents maintain a link with family members and help keep themselves busy. Discover more here.
Coronavirus misinformation is flooding the internet. In the UK, a parliamentary sub-committee is asking members of the public to submit examples. The committee has particularly requested submissions of misinformation spread in private groups and closed apps, such as WhatsApp. Meanwhile, experts are calling on the public to practice "information hygiene". So, what can we do to stop the spread of bad information online? Read some advice from BBC.