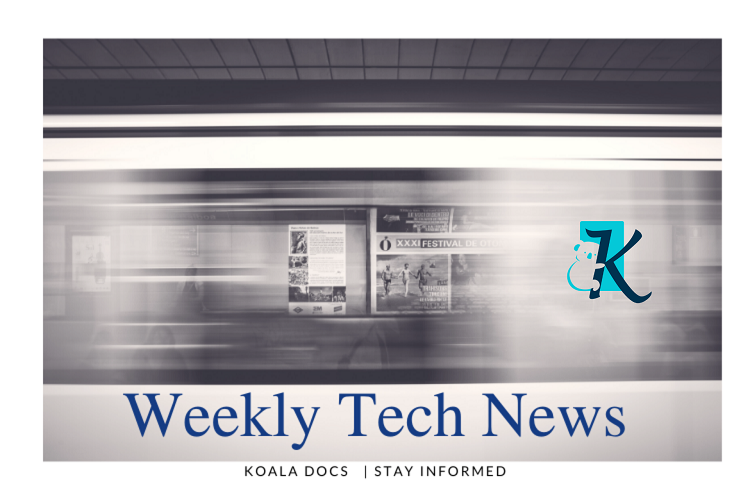 Weekly tech news – May 25, 2020
This week's tech news notes that technology is trying to adapt to all needs – Google is collecting voice samples from people with Down Syndrome to teach its Google Assistant to understand people with this condition. Facebook continues to launch new products during the pandemic– the latest is Facebook Shops, a tool which helps small businesses sell online. But can technology bring death? It seems like it, at least for a prisoner from Singapore who has been sentenced to death via a Zoom video call, as the country remains on lockdown following a spike in Covid-19 cases. Read more interesting news in this week's tech news summary.
How are people with Down syndrome teaching Google to raffinate their products? Google is working with the Canadian Down Syndrome Society and collecting voice samples to teach its Google Assistant to understand people with the condition, CNet notes. Matthew MacNeil is one of more than 600 adults with Down syndrome who have donated their voices to help Google improve its speech recognition technology. When Matthew MacNeil uses the voice-to-text feature on an Android phone, the resulting transcription looks nothing like what he said. "Hello, my name is Matthew MacNeil. I live in Tillsonburg, Ontario," becomes "Hello my name is Master MacNeil. I live in traffic Ontario." MacNeil, who is 30, has Down syndrome, and he's often frustrated that voice technology, like the Google Assistant, on smartphones doesn't always understand what he's saying. MacNeil, who lives independently with two roommates, relies on voice assistants on his personal devices to log the hours he works each week at his local supermarket. Read more on this subject on CNet.
Facebook continues to launch products to help people and companies fight the pandemic – the latest product announced is Facebook Shops. "We want to give people a place to experience the joy of shopping versus the chore of buying. And we want to help small businesses adapt and make it easier for people to discover and shop for things they love. Right now many small businesses are struggling, and with stores closing, more are looking to bring their business online. Our goal is to make shopping seamless and empower anyone from a small business owner to a global brand to use our apps to connect with customers. That's why we're launching Facebook Shops and investing in features across our apps that inspire people to shop and make buying and selling online easier" – Facebook announced this week. Read the entire article on their official blog.
A man has been sentenced to death in Singapore via a Zoom video call, as the country remains on lockdown following a spike in Covid-19 cases – BBC announces. Punithan Genasan, 37, received the sentence on Friday for his role in a drug deal that took place in 2011. It marks the city's first case where such a ruling has been done remotely. Find out more on BBC News.
Google Chrome will block ads that drain your battery and gobble network data – Cnet notes. To improve battery life, network usage and website speed, Chrome will delete ads that consume too many computing resources. Google will begin experimenting with the technology in the coming months and plans to build it into Chrome in August. Read more about this on CNet.