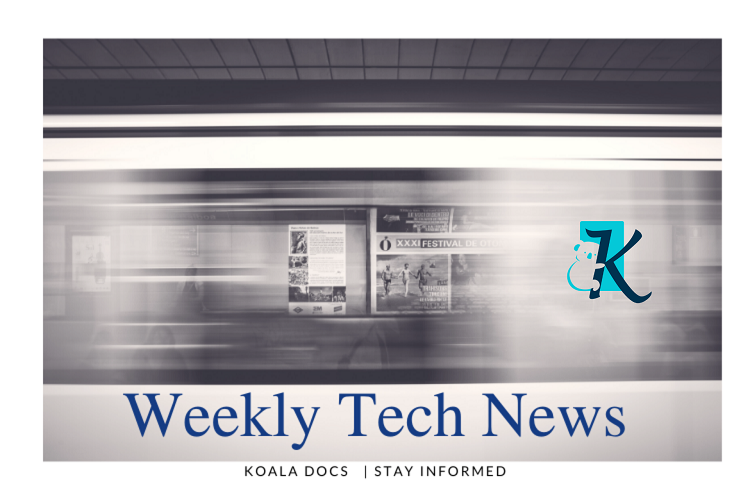 Weekly tech news – June 1, 2020
Tech news asks: could COVID-19 kickstart more accessible tech? Tech can help isolated people get what they need – for instance, trials of coronavirus masks being delivered by drones are being done in the UK. Google Maps added information on temporarily closed businesses, pandemic hours and more to help small businesses. YouTube's new Chapters feature lets you jump to a specific section of a video. Clearview AI faces lawsuit over gathering people's images without consent. Read more interesting news in this week's tech news summary.
Could coronavirus kickstart more accessible tech? – BBC reporters ask. Many people have changed the way they work during the coronavirus pandemic, but for some disabled people, this has brought some specific challenges. Improvements in accessible technology have been made with artificial intelligence software that provides real-time, on-screen transcriptions of what someone is saying in video calls, but there are concerns that some video calling platforms and apps are not as accessible as they could be. See the entire video analysis on BBC News. 
Tech can help isolated people get what they need, tech news note. Trials of delivery by drones are taking place on the Isle of Mull on Scotland's west coast. Masks and dummy cargo are being flown between Oban and the hospital on the island. The project involves Argyll and Bute Health and Social Care Partnership, drone delivery firm Skyports and Thales, with special permission from the Civil Aviation Authority. Read more on BBC News.
Google Maps added information on temporarily closed businesses, pandemic hours and more to help small businesses – Mashable announces. The coronavirus pandemic has taken a massive toll on businesses and Google is making some changes to Maps to help them out. On Wednesday, Google revealed a host of small changes to how it presents business information in Maps. Most notably, it will now indicate if a business is temporarily closed, or if a restaurant is only offering takeout or delivery due to the pandemic. Businesses will also be able to post news updates about their operations on their Maps' profile pages for curious customers. As part of the new update, restaurants that offer delivery through third-party apps can now choose to display their preferred delivery providers on the Maps page. This is likely because some delivery apps are better for businesses than others. Another new addition is a space for businesses to show special pandemic-related hours that might differ from their normal schedule. Read more on this subject on Mashable.
YouTube brings a new feature that will make it easier for users to find specific parts of a video. Video Chapters, launched Thursday on Android, iOS and desktop, uses timestamps from creators to break a video up into chapters, allowing users to jump to a particular section or rewatch a certain portion. The chapters show up at the bottom of the video player and pull timestamps from the video description. Read more about Youtube Chapters on CNET.
Clearview AI has spent months amassing its facial recognition database with more than 3 billion pictures of people it gathered from the internet. Now, it faces a lawsuit in Illinois for taking those photos without people's consent. Clearview AI had been forced out of the shadows after a profile by The New York Times in January, which detailed how the company planned to use facial recognition to identify people in real-time. It's able to do that through its massive database of people's photos, which it gathered on social media platforms like Instagram, YouTube and LinkedIn without those people's consent.  Read more on this subject on CNET.
Want to read last week's tech news? You can find it here.